The Pro Panel is located on the back of your New SOUNDBOKS and allows you to connect devices using a wired setup for a 100% reliable connection. The Pro Panel has 2x 'XLR/6.35mm Jack' combo inputs (CH1 & CH2), 1x 3.5mm AUX input and 1x 3.5mm AUX output. CH1 and CH2 are balanced inputs. The inputs can be used to connect a variety of playing devices, DJ mixers, microphones, etc. If you decide to connect a microphone to the New SOUNDBOKS through the Pro Panel, we suggest downloading the New SOUNDBOKS Support App to adjust the gain. You can find out more about the features of the app here.
Below you can find a video guide of how to connect a DJ mixer and a microphone.
By running an3.5mm AUX-cable between the Pro Panel (AUX output) on the New SOUNDBOKS you'll be able to connect with your SOUNDBOKS 1 or SOUNDBOKS 2 and play simultaneously.
The Pro Panel also houses the BOND button. The BOND button can be used for advanced functionality when in JOIN-mode.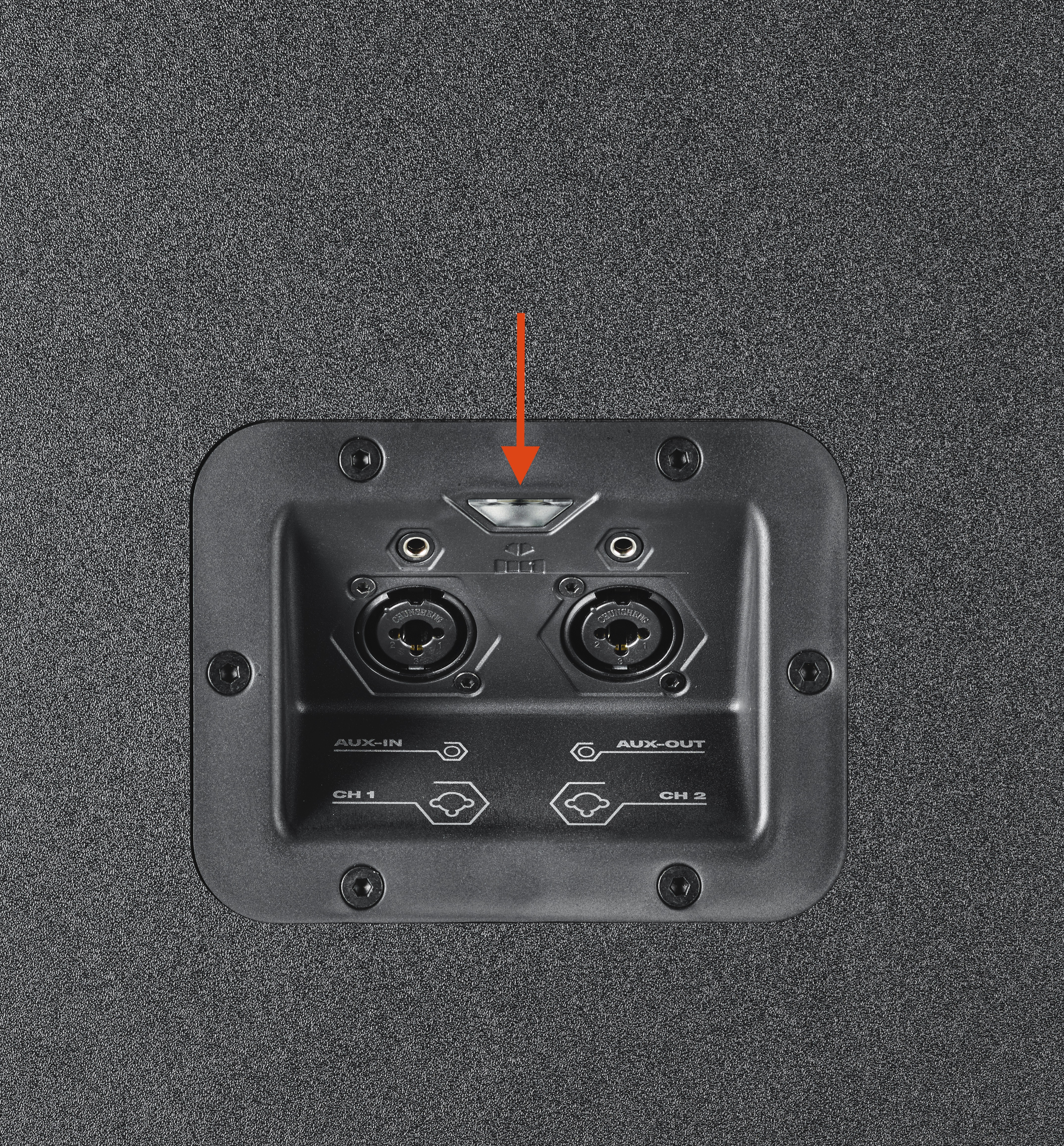 Understanding the BOND button. When the New SOUNDBOKS is in JOIN-mode the BOND button will always light up orange or green.
When you connect to a new HOST, the BOND button will be orange until it has been been connected for around 30 minutes and then it will remember, or "Green List" the host and turn green. Every time after, the BOND button will light up green. This indicates that it has remembered the HOST and will always look for that HOST after "Green Listing" it.

To get out of this mode, press the BOND button and hold for 5 seconds until it flashes red. This will indicate that it has forgotten the HOST and is now ready to pair with a new HOST.

To search for a new HOST, first ensure the BOND button has an orange light. Then, press the BOND button 2 times. The light will dim and then search for a new HOST. If there are other HOST New SOUNDBOKS speakers in range, simply press the BOND button another 2 times until it connects to the HOST you are searching for.

Should you have an issue, press the BOND button 6 times. It will then blink twice, which indicates that the SKAA connection history of your New SOUNDBOKS has been reset. You then should then have no issues wirelessly connecting New SOUNDBOKS speakers together.
Last updated: 2019-10-23 11:30:50 UTC